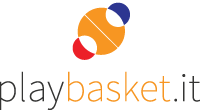 Tu sei qui:
Ballin'3 e Aquila Basket insieme per un evento nell'evento
The Nest 3x3
–
Ballin'3 e Aquila Basket insieme per un evento nell'evento
26 marzo [15:28] AUTORE: ballin3leagues
E' ufficiale la collaborazione tra la prestigiosa società di basket del nostro territorio, La Dolomiti Energia Trentino, e Ballin'3, community di leghe di 3×3 con alle spalle anni di esperienza nella gestione ed organizzazione di campionati ed eventi di basket 3×3.
"The Nest 3×3" sarà il nome dell'evento che Sabato 9 Aprile farà da antipasto alla sfida di Serie A tra Trento e Brindisi e che, di fatto, creerà un collante tra il mondo del basket di strada aperto a tutti e l'elite del basket italiano dove i grandi campioni dell'Aquila Basket dovranno combattere contro l'Happy Casa per una vittoria importantissima per la classifica!
Curiosità dell'evento? Il protagonista sarai tu!
The Nest 3×3 sarà infatti un pomeriggio dedicato al basket 3×3 aperto a tutti, dove lo staff di Ballin'3 riproporrà la stessa organizzazione presentata durante il Festival dello Sport in collaborazione con Gazzetta : si tratterà quindi di un torneo di basket 3×3 aperto a tutti i maggiori di 16 anni, dove, da lunedì 28 marzo, basterà creare ed iscrivere il proprio team nella sezione "Registrati" ed inviare i certificati medico-agonistici via mail a ballin3leagues@gmail.com.
Il costo dell'evento? qua arriva il piatto forte!
Aquila Basket e Ballin'3 vanno all-in il 9 Aprile, creando un biglietto unico di ingresso per l'evento da giocatore (The Nest 3×3) e da spettatore (Dolomiti Energia Trentino – Happy Casa Brindisi) al costo di 20€.
Il biglietto cumulativo comprenderà anche una birra offerta dallo sponsor Forst nel contesto del Forst Day e una copertura assicurativa offerta da CSI.
La location del torneo sarà il vero pezzo forte del pomeriggio: 2 campi di 3×3 saranno installati appositamente per la giornata al di fuori della BLM Group Arena, il "teatro" delle spettacolari partite di serie A dell'Aquila. FoodTruck, musica e ospiti speciali saranno gli immancabili ingredienti speciali per creare il clima perfetto per un pomeriggio indimenticabile.
20 euro per un pomeriggio di basket da assoluto protagonista – sabato 9 Aprile avrai un'occasione incredibile per vivere un'esperienza mai creata fino a questo momento.
Iscrizioni aperte da lunedì 28 marzo! Segui i passi nella sezione Registrati e iscrivi il tuo team!